Lisa Bergstraesser
MSW, LCSW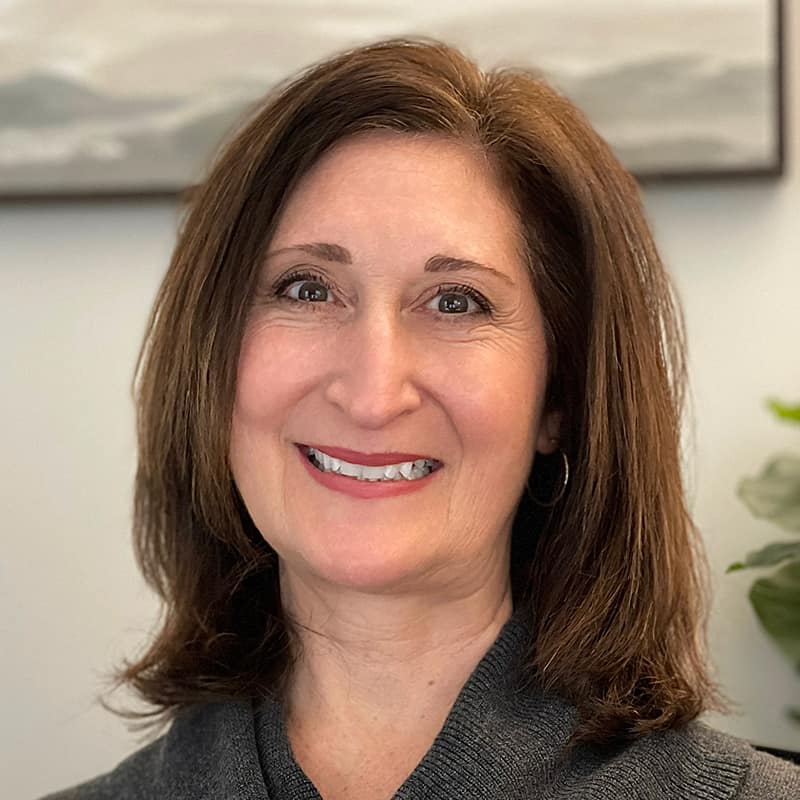 LISA BERGSTRAESSER, MSW, LCSW
Lisa is a highly experienced Licensed Clinical Social Worker specializing in the treatment of anxiety, trauma, and substance use disorders. Lisa sees couples and adults 18 and over, and is currently accepting new patients both remotely and in our Cary office.
"I strive to help adults achieve access to what I believe are the 4 most important qualities in life: balance, purpose, connections and freedom. Balance in being able to practice great self-care while maintaining responsibilities; finding purpose in life when we wake up every day; creating strong interpersonal connections that satisfy our emotional and intimacy needs; and gaining the freedom that comes from breaking harmful patterns of behavior and negative self-talk.
For over 30 years I have helped individuals with anxiety disorders, depression, complex trauma and PTSD, parenting and relationship issues, life transitions, and substance use disorders. I draw from a wide range of evidence-based therapeutic approaches including Cognitive Behavioral Therapy and EMDR (Eye Movement Desensitization and Reprocessing). After completion of a thorough assessment, we will develop an individualized treatment plan to guide and create a vision of what you want your life to look like when therapy is brought to completion.
My style is straightforward, active, and motivational, and I believe in the healing power of laughter. I invite you to join me as we work together to discover how we can develop those 4 qualities in your life, and build a safe, consistent, and trusting therapeutic alliance to help you reach your goals".
Reach out to us at Integrity Counseling and Wellness so that we can begin to help.
We work with self-pay and many insurance plans. Please ask about your insurance carrier when you contact us to make an initial appointment. We accept most Blue Cross Blue Shield and Anthem Blue Cross plans, as well as Aetna, Cigna, Humana, United Health Care, and Optum.